PAPER BASED
We can run your paper-based customer surveys such as comment cards and postal surveys, providing a data entry service with periodic summary reports.
We can provide feedback sheets for delegates at your conferences, validation and evaluation forms and reports for trainees on your courses,
HOSPITALITY
We go to theaters, cinemas, pubs, wine bars, clubs, fast food outlets, tourist attractions, restaurants and hotels.
HOME
Our agents order goods for delivery at their home and let you know when those goods arrive, in what condition and whether they were correct as ordered or they ask you to deliver a service (such as clearing a blocked drain or cleaning a carpet) at their homes and tell you how well your staff did the job.
TRAVEL
Our agents travel on your planes, ships, buses, coaches etc. or our agents go on one of your holidays and tell you about their experience.
RETAIL
Our agents visit your shop, pub, restaurant, bank branch, post office, car dealership or other premises. They may or may not purchase, depending on how essential that is to achieving your objectives. They may be asking about insurance, a loan or a mortgage. Or they belong to your club and report back on how it feels to be a member.
EXAMINATION CENTRE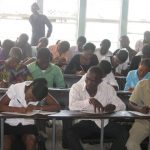 We test invigilators in exams, attend timeshare presentations, visit county shows, take electronic goods for repair and employ couriers. We loiter to attract the attention of on-street sellers of charity donations, insurance, power supply and telephone contracts.
BUSINESS-TO-BUSINESS
Our agents attend conferences and meetings, sit in on sales presentations, make wholesale or trade enquiries and purchases, apply to join business groups and professional bodies.
INTERNET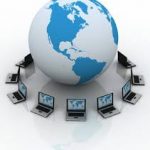 Internet sites which offer a response facility have acquired a poor reputation – it often seems that response forms disappear forever into the ether. We can monitor your site giving you feedback on usability and functionality, and how quickly and reliably our inquiries receive a response from your company. We have a panel of home internet users who carry out this service using a variety of different email addresses.
TELEPHONE-OUTBOUND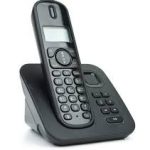 Our agents make calls pretending to be customers and report back on how the call was handled. They can test all your telephone lines (quick speed-and-greet or longer calls), your call centre, and your email response, as well as your web site. We can provide digital recordings of every call to help you coach staff towards excellence. They can test how you responded after business hours, how professionally your staff transferred calls and how quickly and efficiently you sent fulfillment by post.
We have textphones to test your response to disabled callers and mobile numbers so we can accept callbacks.
TELEPHONE-INBOUND
We can also provide an inbound call service to monitor your outbound Call Centre activity. Our agents will answer as if private individuals or businesses as required.